OUR
Services
The team at Columbus Circle Dental offers a relaxing environment providing for your dental needs. Whether you need a cleaning or a crown we are here to take care of you.
Dr. Jaramillo offers a wide range of dental services including cosmetic dentistry. If you would like to brighten your smile with whitening or have us help you obtain the smile you have always wanted, we are here to help. Some of the services we offer include: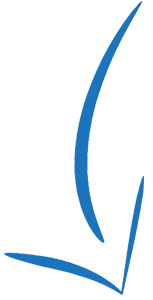 Comprehensive Evaluation / Oral Examination
This is a full assessment and recording of all hard and soft, intra, and extraoral tissue. This is very important because it informs us as dentists to find out any changes in your health status and dental condition since a previous periodic or comprehensive evaluation. Dentists can discover different medical conditions through a comprehensive oral exam before symptoms emerge in the body. By performing this comprehensive exam, dentists can formulate a plan for long-term dental and overall health.
Here at Columbus circle Dental, we will perform a visual and detailed examination by using Xrays and intra oral-facial photos with the latest in dental technology. We then do a manual and visual oral cancer screening of the lymph nodes underneath the neck, chin, and ears. Likewise, a similar examination of the lips, gums, tongue, and other internal mouth surfaces will also be conducted. This is to seek out any signs of illness or disease. We will then share any valuable findings after the examination so we can devise a treatment plan to address your needs.
Dental cleaning is a preventative procedure performed by dentists or dental hygienists to maintain or achieve optimum oral health. In a dental cleaning procedure, the dentist aims to remove the dental plaque and tartar that have accumulated on the teeth to protect them from cavities or dental caries as well as other tooth and gum problems. While teeth cleaning can be done at home using a toothbrush, toothpaste, and dental floss, each person still needs a deeper, more thorough cleaning that only a dentist can provide. This is because regular brushing and flossing cannot completely remove plaque and tartar that tend to stick to the surface of the teeth.
Whitening/Teeth Bleaching
Over time your teeth become dull and yellow with stains due to genetics or your diet. Teeth whitening/bleaching is a great way to improve your smile and make you feel more confident. Having your teeth whitened at the dentist's office provides the highest quality whitening to achieve safe, reliable bleaching results.
We, at Columbus circle Dental, use Zoom in-office bleaching system where the process uses higher-concentration bleaching agents that are administered by our dentist or dental hygenist. The whitening is done in the office, resulting in whiter teeth over 1.5 hours. The cost of professional whitening is higher than at-home whitening systems, however, the results last longer than at-home processes.
 A dental crown is a form of restoration that covers fully a decayed, broken, cracked or compromised tooth. They can also be utilized to enhance the tooth's alignment, shape, and appearance.
Dentists may recommend a crown depending on your various needs. For instance:
A Root canal tooth
To cover a stained or broken tooth
To strengthen a weakened, cracked or decayed tooth
To support a bridge or implant
To cover a large filling when there is not enough tooth structure remaining.
We offer Same day crowns – CERAC/Cad CAM- that are made in our office. We also do crowns via the lab with porcelain or ceramic material.
The dental bridge process is a restorative dental treatment to replace missing teeth. The bridge fills the gap in the mouth between healthy teeth or dental implants on either side to restore both the function and appearance of teeth. Dental bridges can involve the use of implants or crowns to repair and restore your smile.  Most bridges can last a lifetime depending upon your lifestyle and diet.  At Columbus Circle Dental, this process takes 3 visits over a period of 3 visits.
Dental veneers are wafer-thin, tooth-colored shells that are attached to the front surface of teeth to improve their appearance. They're often made from porcelain or resin composite materials and are permanently bonded to your teeth.
A dental emergency can happen at any time for a different number of reasons. We offer emergency dental care and also you can get in touch with our lead dentist to offer you solutions on how to alleviate the pain or discomfort.
Scaling and Root Planning
What is a Deep Cleaning?
A deep cleaning, properly known as a scaling and root planing, involves cleaning both the surface of the teeth and below the gum line. It is often necessary for patients who have gum disease, as the disease causes pockets to form between the teeth and gums. These pockets can become a breeding ground for plaque and bacteria. In order to clear out these pockets, a deeper cleaning is necessary.
Root canal is a treatment to repair and save a badly damaged or infected tooth instead of removing it. The teeth contain a fibrous pulp of blood vessels and nerves which can be infected via a deep cavity, a chipped tooth, or a complication from a large filling.
Without the right treatment, the infection could spread to other parts of the body. Sometimes, the tooth needs to be pulled out. Fortunately, a root canal only extracts the infected pulp and allows the tooth to stay as it is.
Here at Columbus Circle Dental , Dr Jay Vuong will apply a local anesthetic to numb the tooth. Next, a protective sheet called a dental dam will be placed over the area to keep the tooth clean during the procedure. A small opening is made on the crown of the tooth to remove the pulp from the chamber and root canal spaces. The root canal is cleaned and sealed with a rubber-like material as a temporary filling to prevent contamination of the hole.
At your next visit, the dentist will remove your temporary filling, and restore the tooth with a crown.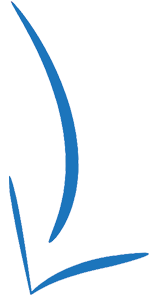 Invisalign treatment is a clear alternative to metal braces for kids, teens and adults. It is a process of wearing a series of clear, removable aligners that gradually straighten your teeth with no brackets or wires. It's PAINFREE. Invisalign is made up of clear flexible thermoplastic material called SMART TRACK. They are FDA-approved and contain no BPA, BPS, latex, or gluten. They are thin, clear, and fit snugly over your teeth, making them virtually invisible.
At Columbus Circle Dental, our team of dentists will create a unique, digital treatment plan that maps out the exact movements of your teeth with our Itero imaging equipment. With this new technology, you can actually see yours before and after treatment. Your Invisalign clear aligners are then designed to apply the right amount of force to the right place at the right time based on your plan. Your dentist will be with you every step of the way to monitor your progress and ensure your aligners and retainers fit correctly.
Botox and Juvaderm are both  FDA-approved injectables used as anti-aging treatments, Botox and Juvaderm operate on different principles and are best on different types of wrinkles.
Botox Cosmetic is a purified protein that relaxes the muscles that cause fine lines, wrinkles and folds. In contrast, Juvaderm is a line of fillers rather than a relaxer, that works by filling in the grooves and lines to eliminate wrinkles and smooth the skin.
A removable replacement for missing teeth and surrounding tissues is called a denture. There are two types -complete and partial dentures. Complete dentures are used when all the teeth are missing, while partial dentures are used when you have some natural teeth remaining and you just want to replace the missing teeth. Dentures can last you a long time but it all depends upon your lifestyle and diet.
Dental implants are the replacement of tooth roots in the mouth. Implants provide a strong foundation for fixed or removable replacement teeth. Dental implants are small anchors made of biocompatible metal called titanium, which are placed in the jawbone. The anchors begin to fuse with the bone over a few months. After the fusing process, known as osseointegration, abutment posts are inserted into the anchors to allow for the permanent attachment of the replacement teeth. To fabricate the replacement teeth, an impression is taken and a model of the bite is created. The replacement teeth are based on this model. Replacement teeth can either be crowns or dentures.
CAD/CAM is an acronym that stands for computer-aided design/computer-aided manufacturing. CAD/CAM technology is used to help the dental team fabricate precise shapes and sizes for dental restorations including inlays, onlays, crowns and bridges. This technology provides patients with durable, esthetic, well-fitted single and multiple tooth restorations in a more efficient manner. The first step in using CAD/CAM technology is tooth preparation. Next, a digital impression is taken that sends the prepared tooth's exact dimensions into a computer. Afterwards, the computer software creates a virtual restoration replacement part for the missing areas of the tooth. The software then sends the virtual restoration data to the milling machine, where the replacement part is carved out of a solid block of ceramic or composite resin. The restoration is adjusted in the patient's mouth and cemented or bonded in place.
An FDA-cleared laser treatment called the LANAP protocol offers a less painful, more successful treatment alternative to conventional surgery.
Laser therapy for gum disease is used all over the world and the success rate is very high. This treatment eliminates infected and diseased tissue. This allows the gum tissue to heal on its own, reducing the size of these pockets so that progression of the disease is eradicated. LANAP laser therapy is ideal for patients who have mild to moderate gum disease.
In some cases, traditional surgery may be needed for patients with severe cases of gum disease or for those who are already experiencing advanced bone and tooth loss. However, LANAP is effective in that it removes infected tissue and improves overall oral health. By keeping up with proper oral hygiene, you can prevent the disease from returning and enjoy a fuller, healthier smile. LANAP therapy requires no scalpels or sutures and is considered to be less painful than conventional surgery. Recovery time is minimal and the results are amazing when compared to other methods.
Most people with gum disease can and will benefit from this revolutionary treatment. Treatment can be done in one or more appointments conveniently in our office. A local anesthetic is required to ensure you're comfortable with the procedure. A laser is then used inside of the gingival pockets to effectively remove diseased and infected gum tissue. The roots of the teeth are then smoothed to prevent bacteria adhesion while the gums heal.
Over the course of several weeks, your gums will heal on their own and come into close proximity to the teeth. This reduces the size of these gingival pockets, either reducing or completely eliminating gum disease. It is important to keep up with routine oral hygiene maintenance to prevent the disease from returning.
Other benefits of laser dentistry over traditional methods can include:
Reduced heat and vibration
Little or no need for anesthetic
Faster treatment time
Increased rate of retention
Less post-operative complications
Some of the dental treatment provided by lasers are as followed:
"Cure" or harden fillings
Whiten teeth
Reshape gum tissue
Biopsy or remove soft tissue lesions and ulcers
Remove areas of tooth decay
Eliminate pockets of infected gum tissue
Root canal therapy Correct ankyloglossia (tongue-tied)
Oral surgery and extractions 
Biomimetic Dentistry is defined as the reconstruction of teeth to emulate their natural biomechanical and esthetic form and function. Simply put, biomimetic dentistry means to copy what is life-like. With biomimetic dentistry, only the damage and decayed part of the tooth is removed and the final restoration is bonded to the remaining healthy natural tooth structure. Biomimetic restorations include stress-reduced direct composite restorations and porcelain/composite inlays and onlays that restore the biomechanics of broken and damaged teeth. Traditional dental treatments do not follow the biomimetic approach.
When restoring damaged, broken, and decayed teeth, the goal is to return the tooth to its original strength, function, and esthetics. Biomimetic dentistry accomplishes all of this in a conservative, strong, and attractive approach.